---
Stay connected with the National Parent-Child Mother Goose Program! Our newsletters are
published quarterly and are filled with songs, rhymes and story ideas, National Council news and updates, and heartfelt stories from around Canada and beyond. Want to join our mailing list? Email us at [email protected] and we'd be happy to add you!
---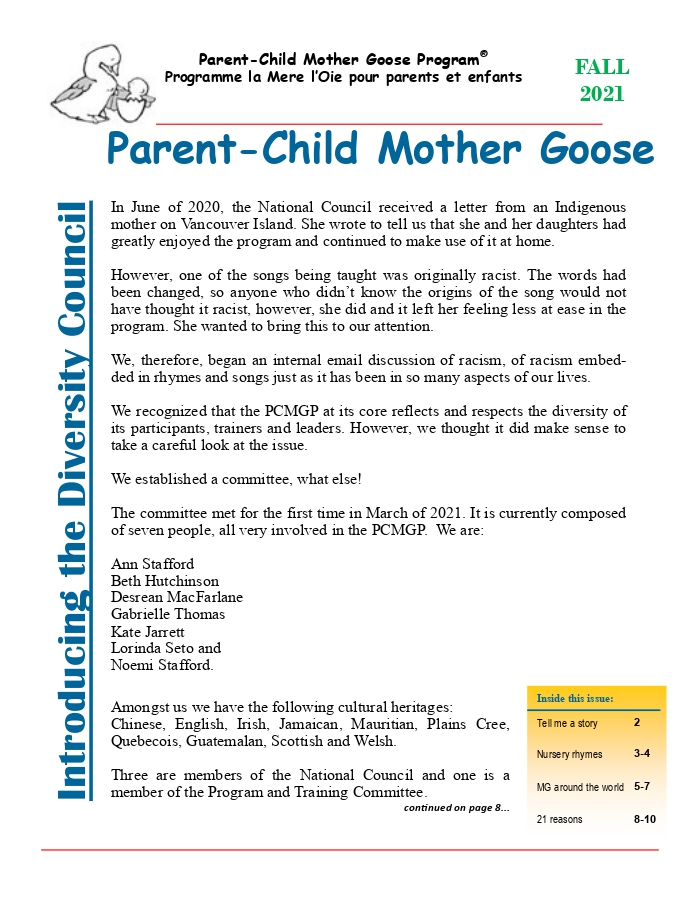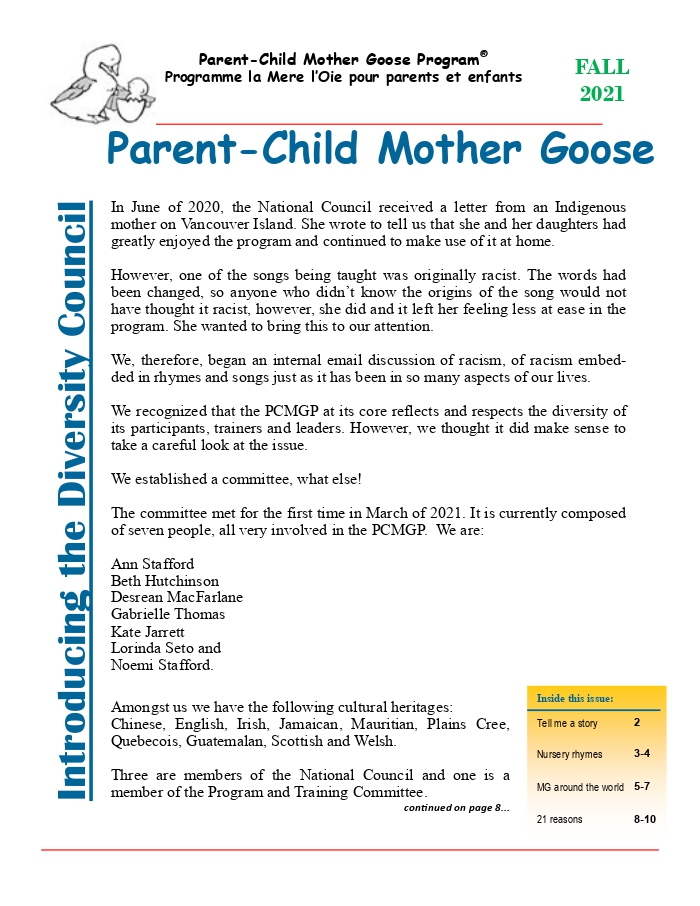 Welcome Fall!
In our Fall 2021 Newsletter, we are
featuring an uplifting story about
the introduction, development, and success of the Parent-Child Mother Goose Program
in Afghanistan.

"We are so grateful for this beautiful
development of the Mother Goose program. It is simply wonderful for young families, and we know that it will have long-term benefits, as it does everywhere, and
especially now while times are very tough in Afghanistan."

It's lovely to see Mother Goose enjoyed by professionals and families around the world.
---
View our past issues here…
---
---
Calling All Writers!
We want to hear from you! To find out about contributing an item to our next newsletter,
please contact our Communications Committee, at [email protected].
News about your program, a song, a rhyme, stories and pictures are all welcome!
---