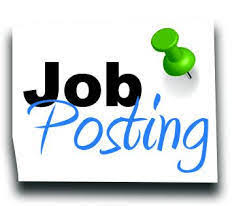 Are you a self-directed, organized and enthusiastic individual who is ready to roll up their sleeves and help support the Parent-Child Mother Goose Program™? The National Council of Parent-Child Mother Goose is looking for a part-time office administrator with great organizational skills and a passion for supporting children and families.
In this role, you will support the organization with a variety of administrative and communications tasks including membership and donation tracking, responding to inquiries, website updates, and social media engagement. You will work with our committed board members across Canada to advance the mandate, objectives and goals of the organization.
This position offers flexible hours, opportunities to grow your skills and the chance to help support program teachers in communities across the country who deliver the Parent-Child Mother Goose Program™ to parents and young children.
Compensation: This is a junior to mid-level role and compensation will be commensurate with qualifications and experience. Wage range $20 – $22.50 per hour.
Application Closing Date: February 12, 2021.
Start Date: As soon as possible and flexible for the right candidate.
Term: Annual contract. This contract will commence with a three-month probationary period.
Hours: Up to 8 hours per week. Flexible schedule.
Experience
Demonstrated previous experience working with a non-profit board.
Strong writing skills.
Proficiency with Microsoft Office suite (Word, Excel) and Google Docs.
Familiarity with WordPress or other website platform, mail chimp or other e-newsletter software, social media platforms.
Ability to learn new software quickly and efficiently.
Familiarity with the Parent-Child Mother Goose Program™ an asset, but not required.
Competencies
We are looking for an individual who is:
Passionate about supporting children and families through community-based programs
Self-motivated with a strong ability to be self-directed and work independently with minimal supervision.
Proactive with an ability to identify tasks that need to be done, and then prioritize and efficiently and effectively get the jobs done.
Professional, personable and positive demeanor with a can-do attitude.
Results-driven, collaborative and a critical thinker.
Effective communicator both in person and in writing with stakeholders and board members;
Responsible and reliable.
Strong multi-tasker with the ability to juggle various initiatives and tasks.
Flexible, versatile and/or resilient in a changing work environment.
Location
This individual will work remotely and is responsible for providing their own office space, computer, internet connection and telephone systems.
We will consider applicants from anywhere in Canada.
To Apply
Email your cover letter and resume to [email protected] with the subject line: PCMG Application – National Office Administrator. The closing date for applications is February 12, 2021.
A shortlist of candidates will be contacted to schedule interviews.
Questions can be directed to the Parent-Child Mother Goose National Council Chair at [email protected]