Welcome 2022 with this New Year song!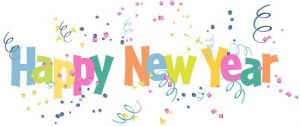 Cheer the Year 
(Tune: Row, Row, Row Your Boat)
Cheer, cheer, cheer the year;
A new one's just begun.
Celebrate with all your friends,
Let's go have some fun!
Clap, clap, clap your hands,
A brand new year is here.
Learning, laughing, singing, clapping,
Through another year.