The leaves are changing, the temperatures are dropping, and we are officially
into the fall season. I'm pleased to present our Fall 2021 Newsletter!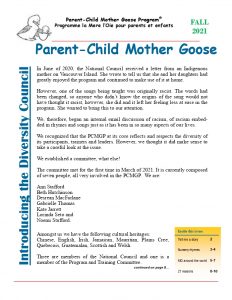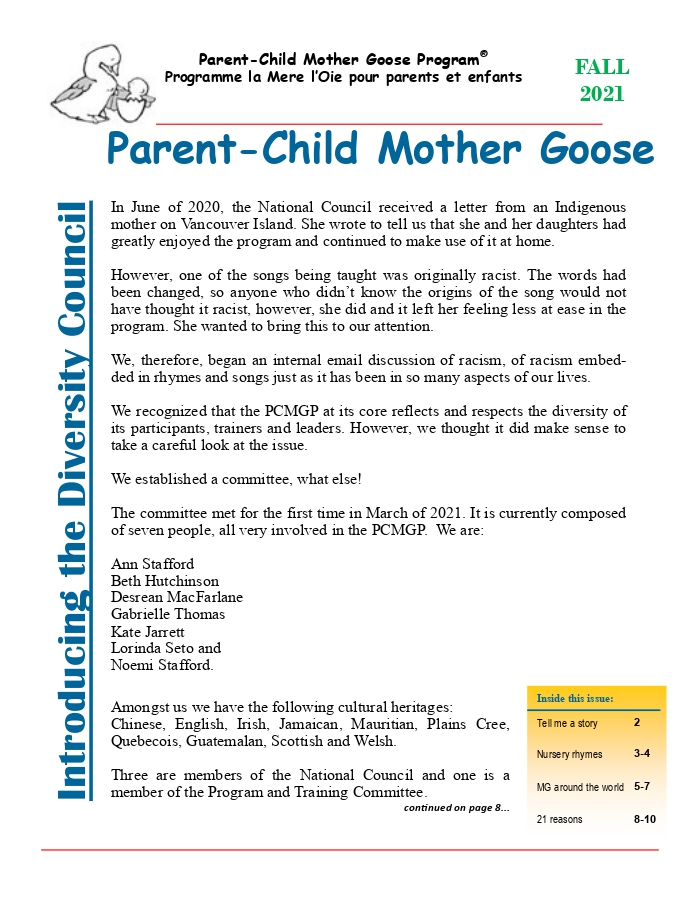 In this issue we are featuring an uplifting story about the introduction, development, and success of the Parent-Child Mother Goose Program in Afghanistan. "We are so grateful for this beautiful development of the Mother Goose program. It is simply wonderful for young families, and we know that it will have long-term benefits, as it does everywhere, and especially now while times are very tough in Afghanistan." It's lovely to see Mother Goose enjoyed by professionals and families around the world. Read more by clicking here!    

As always, our newsletters are a great resource for new song, rhyme, story and fingerplay ideas. You will find National Council news, updates, and how you can help us. In this issue, we would love to introduce you to our Diversity Council, and share what they are working on.
You can find a copy of our 2021 Fall Newsletter, along with past editions, under the resources tab on our website.  
We love hearing from you! Connect with Ivanka at to share your stories, rhymes, pictures and news. Tell us about your program – sharing your stories brings joy, strengthens the network, and creates energy across Canada and across the world.